Editing Office
Katowice, Poland
2 nd-14th December 2018

24th session of the Conference of the Parties to the United Nations Framework Convention on Climate Change (COP)
14th session of the Conference of the Parties serving as the meeting of the Parties to the Kyoto Protocol (CMP)
3rd session of the Conference of the Parties serving as the meeting of the Parties to the Paris Agreement (CMA)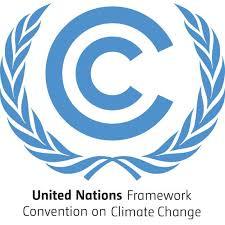 The COP, CMP and CMA are the supreme decision-making bodies in relation to the implementation of the Convention, the Kyoto Protocol, and the Paris Agreement, respectively..

Overview of the meeting venue

One of the temporary structures will contain the Media Centre (Area 'F') including an International Broadcast Centre (IBC) in which facilities are available to meet the needs of Television, Radio Broadcasters and News Agencies. Plenaries 1 & 2 and Press Conference Room 1 are all located in the MCK (Międzynarodowe Centrum Kongresowe) Area 'B'. Press Conference Room 2 is located immediately adjacent to the Media Centre, Area 'F'. The distance between the MCK and the Media Centre is approximately 700 meters. There will be a heated covered tunnel connecting the 2 venues.

Media Arrangements
General rules for both accredited media and country press corps support

Visual media are permitted to film, record interviews and take photos in all public areas of the conference venue unless otherwise restricted for security reasons. Generally, all open meetings of the Conference are accessible to the print media, subject to the availability of space. For access by visual media, please contact the Internatinonal Broadcasing Ccentre Manager, Mr. Tim Davis, Tel: +48 602 541 387 Please note: No access will be granted to any media representatives to enter closed meetings of the Conference or office areas.

https://unfccc.int/sites/default/files/resource/note_to_correspondents_opening_cop24.pdf