Editor Office - Massoud Hammoud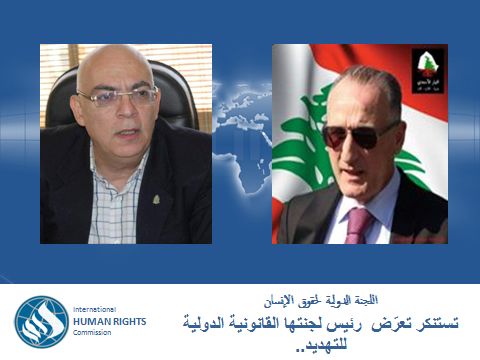 The Commissioner of the Middle East for the International Human Rights Commission, Ambassador Haitham Abu Said, is continuing to meet with the head of the legal committee of the International Human Rights Committee, lawyer Maan al-Assaad, after being threatened with death for him and his family

.
Accordingly, the concerned parties will turn to the Committee and ask the Committee to request that this matter be thoroughly condemned and condemned in order to put them in the form of the case and to clarify all the details so that this issue does not exceed its general framework and its entry into narrow frameworks that do not comply with the applicable international laws and the protection of the profession And judicial.
The statement concluded by urging the concerned parties in Lebanon to intervene immediately in this case in order to put an end to this farce that does not conform to legal and judicial action, and that lawyers are bound by the right to defend their clients freely and guaranteed by local and international laws and constitutions.