4 November 2018 Humanitarian Aid

Some 30,000 children in Yemen die each year of malnutrition, Geert Cappelaere, UN Children's Fund (UNICEF) Regional Director for the Middle East and North Africa told reporters on Sunday after visiting the country – calling it "a living hell for children.

"

"A living hell not for 50-60 per cent of children. It is a living hell for every single boy and girl in Yemen," he added at the press conference in Amman, which he dedicated to the memory Amal, the emaciated girl whose New York Times cover photo shocked the world. During any given year, 1.8 million children suffer from acute malnutrition and each day 400,000 from severe acute malnutrition, 40 per cent of whom live in Hodeida and governorates where war rages.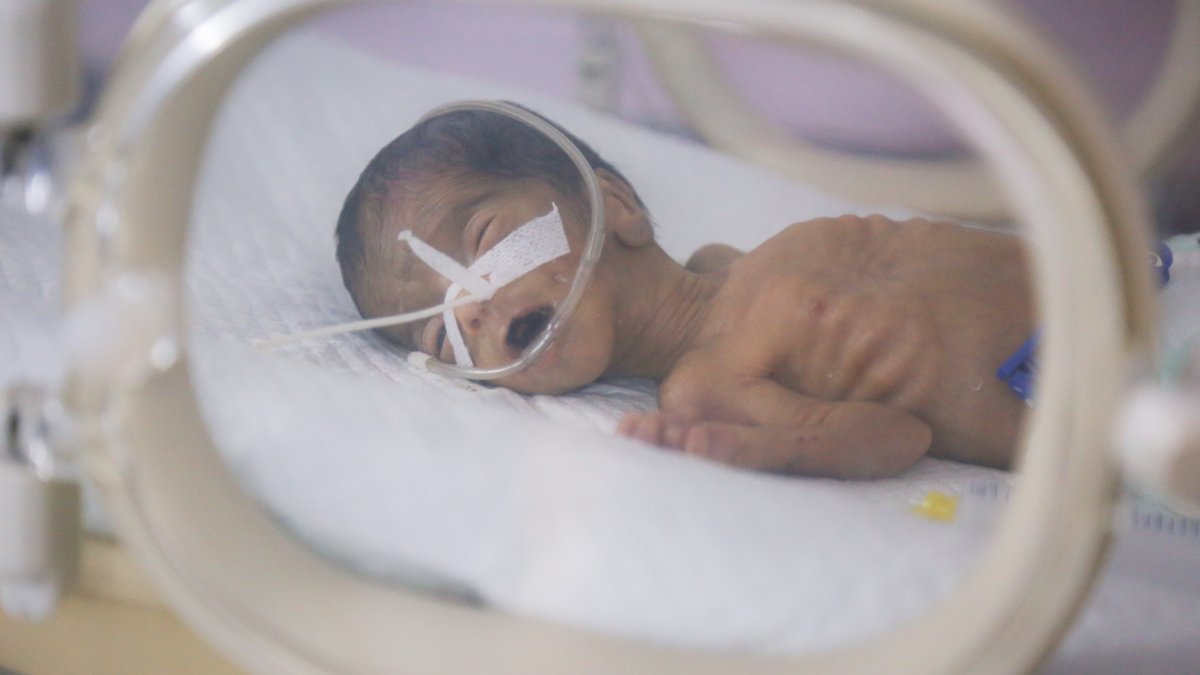 Mr. Cappelaere recounted that on Thursday he able to see children in al-Thawra hospital – the only remaining referral hospital in Hodeida – because heavy fighting that night rendered it off-limits by Friday. Half of Yemen's under-age-five children are chronically malnourished, and more than a million pregnant or lactating women are anemic. Every 10 minutes, a child is dying from diseases that can be easily prevented – UNICEF Regional Director "When giving birth, these women know that their children will be of low birth weight, starting that cycle of malnutrition and leading to chronic malnutrition and all the health consequences for these boys and girls," he lamented. Moreover, vaccination levels have dipped dramatically since the war began, and outbreaks of measles and diphtheria are fatally impacting children. He said: "in Yemen today, every 10 minutes, a child is dying from diseases that can be easily prevented." Mr. Cappelaere also elaborated on the dire economic, pointing out that fresh fruits, vegetables meat, fish and even drinking water are too expensive for the most vulnerable families, he observed, "so you can easily understand why we have such high malnutrition." He concluded by stressing that while a permanent ceasefire "is incredibly needed," ending the suffering of children will require a Yemeni governance that puts its people at the centre.