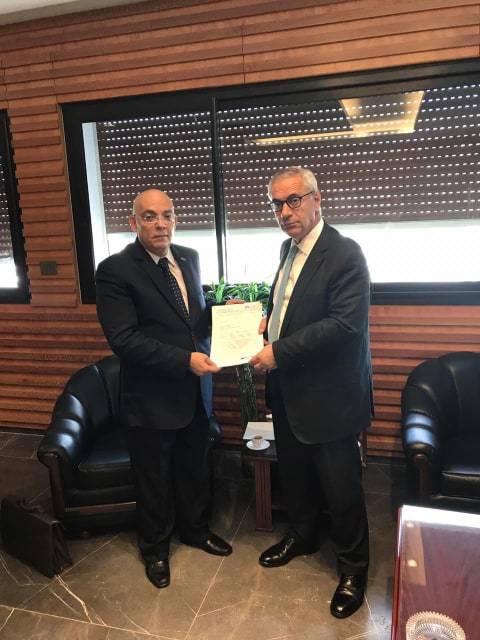 Editing Office - Geneva
The President of the Court of Cassation and the President of the Supreme Council Judge Jean Fahad held a working meeting with the Middle East Commissioner for the International Commission of Human Rights and her advisor to the United Nations Affairs in Geneva Ambassador Dr. Haitham Abu Said, accompanied by the President of the Legal Committee at the International Courts Lawyer Dr. Maen Al-Assaad, Strategic Advisor Brigrad general Hasan Bachrouch, Executive Member on the Middle Committee Adib Asaad and member of the Secretariat Essam Al-Khatib in addition to the Secretary of the Supreme Judicial Council Judge Jean Tannous.
Ambassador Abu Saeed Al-Qadi Fahd delivered a letter from the committee that condemned the committee's political attacks on the judiciary and the security services, saying that this would free the state from its power to enforce the law and control abuses, and break the backbone of the state if this continues, in addition to the list of members. Aden working in the committee to keep abreast of the titles and rights entitlements in Lebanon and the region.
Ambassador Abu Said and Judge Fahd discussed local human rights issues of an international nature and joint ways to activate all that is hindering the proper implementation of international human rights laws.
Ambassador Abu Said noted that he received great interest from the President of the Court of Cassation Judge Fahd and jealousy seriously in order to activate the required reforms, as well as the interest of the judiciary in international professional work, which is based on national assets that do not accept the dictates exaggerated in content, but hard work field and actual.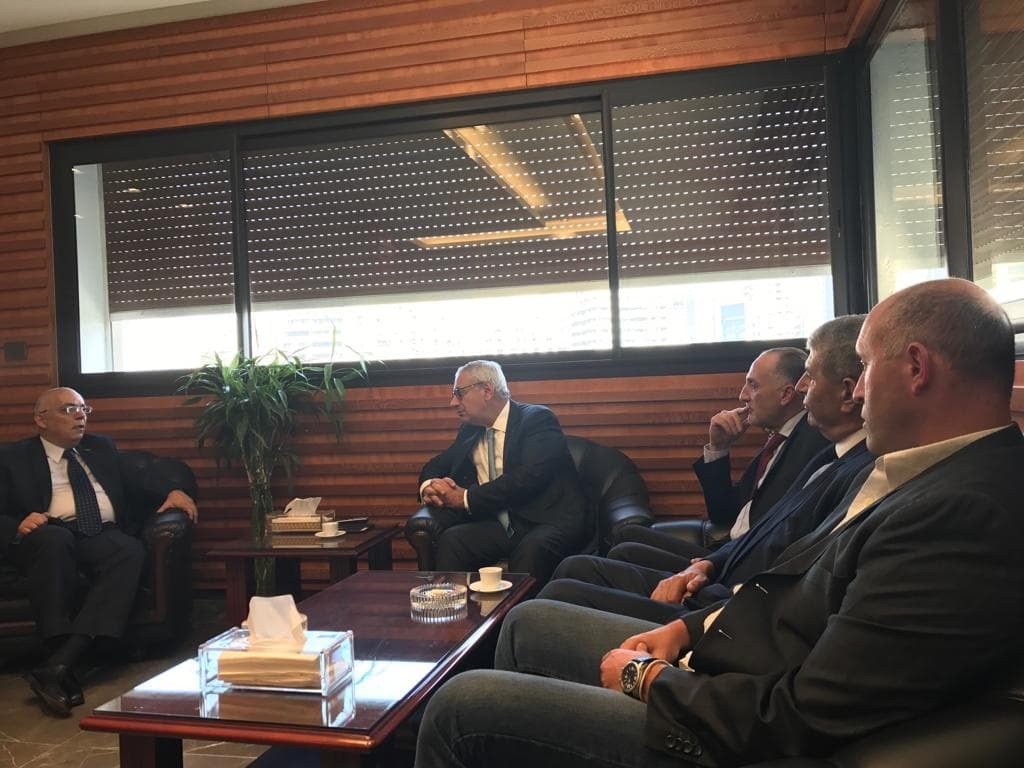 OFFICIAL IHRC / GENEVA WEBSITE:
https://ihrc-geneve.org/blog-section/f/%D8%B1%D8%A6%D9%8A%D8%B3-%D9%85%D8%AD%D9%83%D9%85%D8%A9-%D8%A7%D9%84%D8%AA%D9%85%D9%8A%D9%8A%D8%B2-%D9%88%D9%85%D8%AC%D9%84%D8%B3-%D8%A7%D9%84%D9%82%D8%B6%D8%A7%D8%A1-%D8%A7%D9%84%D8%A3%D8%B9%D9%84%D9%89-%D9%8A%D9%84%D8%AA%D9%82%D9%8A-%D8%A8%D8%A7%D9%84%D9%84%D8%AC%D9%86%D8%A9-%D8%A7%D9%84%D8%AF%D9%88%D9%84%D9%8A%D8%A9-%D9%84%D8%AD%D9%82%D9%88