Editing Office
We can all be Human Rights Champions
Promote
Raise awareness of what the Declaration means in everyday life and show how it empowers us all.

Engage
Join us in expressing your commitment to the promotion and protection of human rights.

Reflect
The campaign is an opportunity to celebrate the achievements of the Universal Declaration of Human Rights, but also to mobilize a global constituency to stand for rights. Partner with UN Human Rights to plan a high-level moment to take stock and reflect on human rights, or consider the following ideas: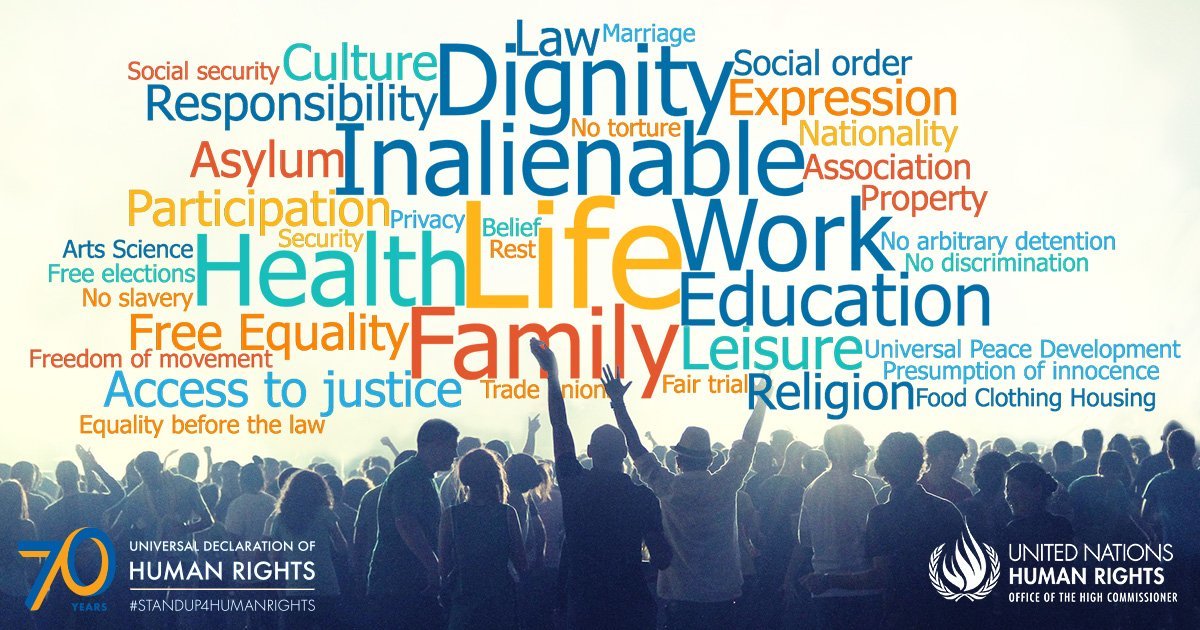 S

hine Your Light
Leading up to the 10th December 2018 – the actual date of the 70th anniversary of the Universal Declaration – OHCHR is launching a month of activation, across the world's regions, to spotlight the centrality of rights to the daily lives of people everywhere. Our aim is to engage diverse audiences around the world, calling on them to #Stand Up for the Declaration's enduring universal principles.

High Commissioner Dialogues
The High Commissioner Dialogues are a chance for High Commissioner Zeid Ra'ad Al Hussein to be in conversation with thought leaders worldwide, to look at the legacy of the Declaration and its future purpose. These thought leaders are drawn from across the spectrum of subjects from sports to the courts to politics an more