Editor Press - Geneva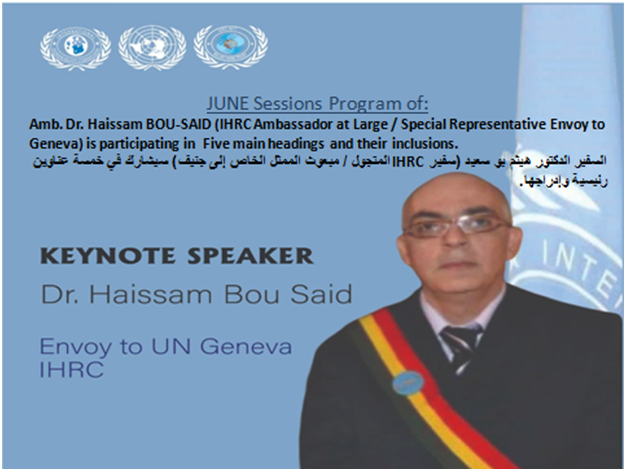 JUNE Sessions Program of:Amb. Dr. Haissam BOU-SAID (IHRC Ambassador at Large / Special Representative Envoy to Geneva) is participating in Five main headings and their inclusions

.
السفير الدكتور هيثم بو سعيد (سفير IHRC المتجول / مبعوث الممثل الخاص إلى جنيف) سيشارك في خمسة عناوين رئيسية وإدراجها.