Editing Office - Geneva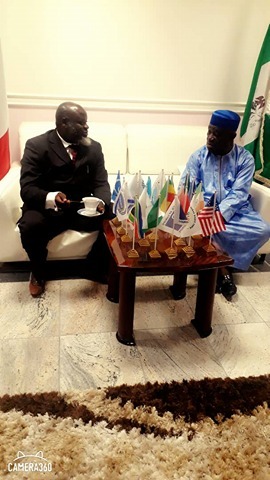 An outcry over undermining the fact that protests give meaning to democracy has been raised. Following the remarks to point this out and ensure Governments the world over stop abusing both civil rights, political rights, social, economic and cultural rights of persons who hold protests as a way of participating in democracy because it is now clear that the human rights of protesters cut across the mandates of all UN treaty bodies and the wider human rights system and the international human rights commission is now working to mainstream the rights of protesters through out African countries where protests are abhorred. What is the future of democracy in African countries?
There isn't much hope if shooting of protesters continue. That's something every government need to relax in order to protect our democracy. The view is from H.E Dr. Tivlumun Innocent Ahure, the Secretary General of the Africa region HQ of the International Human Rights Commission Geneva Switzerland (IHRC) in this breakfast chat with the Deputy Gov of Akwa Ibom State - Nigeria, H.E Moses Frank Ekpo who is a grand General Assembly member of the Africa Region Executive Committee of IHRC. Dr. Ahure here confirms that defective democracy is a huge setback, and mainly the result of shooting or mowing down protesters which further constitute human rights abuses. Available statistics show that this has happened in every nation in Africa.