Editing Office - Washington
10 CITIZENS SPEAK OUT ABOUT THE UN, THE SDGS, AND CLIMATE CHANGE

Washington may be divided, but Americans across the country agree on the importance of the United Nations. According to polling from the Better World Campaign, the majority of Americans recognize the impact of the UN and support strong U.S. engagement.In fact, more than 1,800 people representing 45 states, Washington, D.C., and Puerto Rico recently traveled to the UN Headquarters in New York to show their support at the 2019 Global Engagement Summit.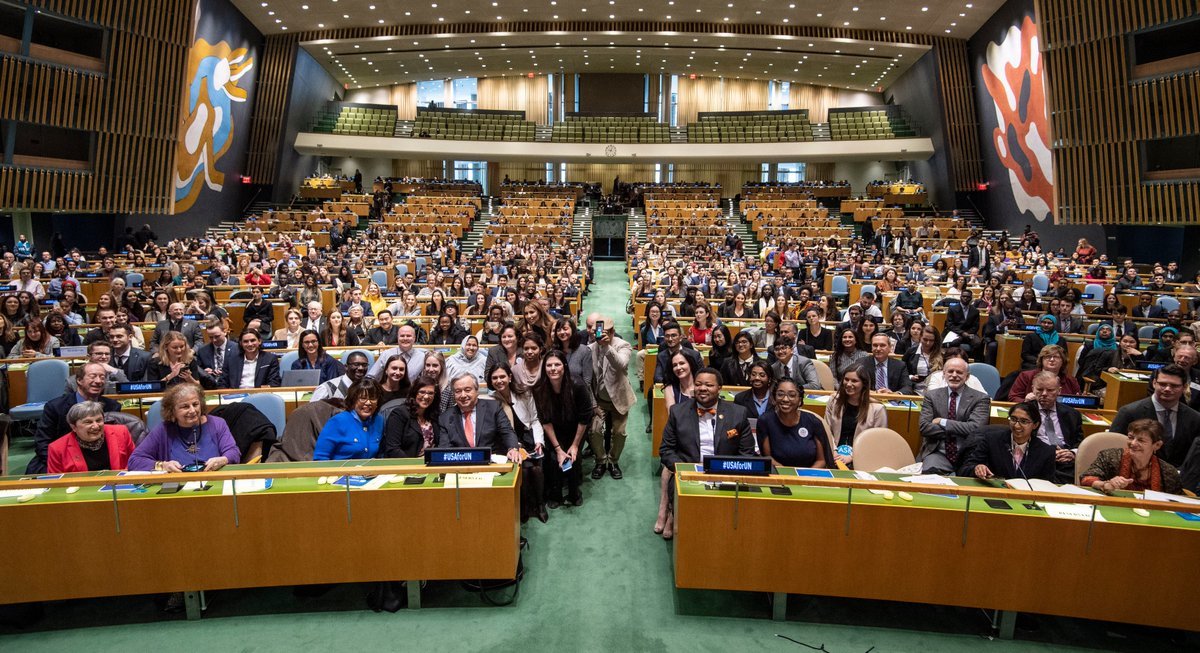 The annual event — hosted by the United Nations Association of the United States (UNA-USA) — gives everyday citizens an opportunity to raise their voice and engage with UN leaders, staffers, and advocates on global issues. This year was the the largest-ever convening of Americans who support the UN.Addressing the summit's attendees, UN Secretary-General António Guterres called on everyone, everywhere to step up and join the organization's mission. "It is no coincidence that the UN charter begins with: 'We The Peoples," he said. "To solve global problems, we need all of you."

Hear from 10 UNA-USA members on why they support the UN, what they think of the Sustainable Development Goals (SDGs), and how they're taking local climate action.
https://unfoundation.org/blog/post/10-citizens-speak-out-about-the-un-the-sdgs-and-climate-change/