Editing Office - Geneva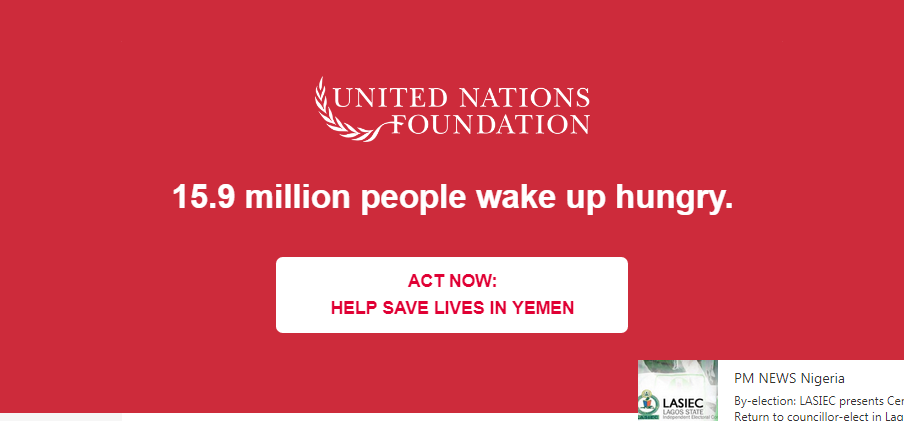 That's according to a new UN report on Yemen. It's clear: We need to act now to get lifesaving assistance to vulnerable people in need. A new ceasefire deal in parts of Yemen has provided hope that more aid can get through.
By donating to the UN's response fund for Yemen, you can help UN agencies and humanitarian groups get food, shelter, water, and medicine to the people who need it most

.