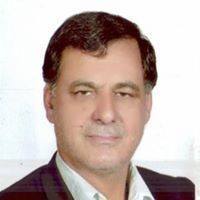 Written By: NASSER FAGHILI
We are deeply concerned about human rights situation in Iran. On 6 August 2018, UN Secretary-General in a report on Iran (A/73/299) expressed, "following increasing widespread protests the human rights situation has been marked by an intensified crackdown on protesters, journalists and social media users… The application of the death penalty, including for juvenile offenders, has continued at a high rate… Reports of torture, arbitrary detention and trials that failed to adhere to international standards have been received, as has information on persistent discrimination against women and girls, as well as members of minority groups." Iran is number of executioner in the world per capita. At least fifteen detainees have been killed under torture while in custody.
The Iranian regime has also threatened to execute workers and in particular, the truck drivers who have gone on strike against very low wages and their deteriorating livelihoods. The regime's prosecutor threatened strikers on September 29 to "severe punishments and executions,". A large number of people on legitimate strikes have been arrested. We are also deeply concerned about the recent terrorist plot in Paris against the gathering of the Iranian opposition on 30 June 2018. Assdollah Assadi, a mullahs' regime diplomat based in Vienna, has been charged in Belgium in connection with the terrorist plot and charged in Germany, where he was arrested, with "activity as a foreign agent and conspiracy to commit murder". The mullah's regime diplomat is said to have provided a device containing 500 grams of the explosive TATP for the terrorist plot against the Iranian opposition gathering.
Furthermore, according to the Prime Minister of Albania, and a recent US State Department report, there was a similar terrorist plot in Albania against the PMOI/MEK in March 2018, where Maryam Rajavi, President-elect of the National Council of Resistance of Iran was attending a New Year celebration, which was foiled. In another failed attempt, according to US Justice Department, two agents of the Iranian regime were arrested in the US in August 2018 charged with spying on members and supporters of the PMOI.
We condemn the Iranian regime over its terrorist activities in Europe and other parts of the world and misuse of its diplomatic privileges to facilitate and cover up such malign activities. In addition, we believe necessary measures include expulsion of Iranian intelligence officers operating under diplomatic cover, and other agents, some even operating under the pretext of refugees or former associates of the Iranian opposition.