Editing Office - Bruxel
On 22 November 2018, NSPA hosted the Military Committee (MC) chaired by Air Chief Marshal Sir Stuart Peach. The senior staff from NSPA led by the General Manager Peter Dohmen provided various briefings on the Agency's roles and capabilities highlighting the "support to operations and exercises" and "capability development and sustainment" domains.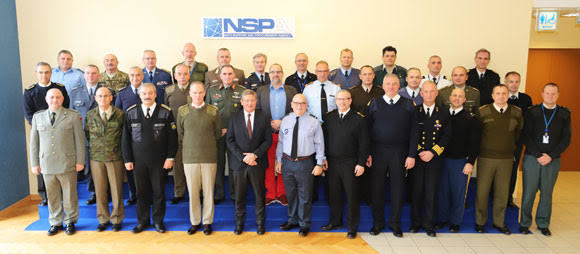 On behalf of the MC, Air Chief Marshal Sir Stuart Peach thanked the NSPA team for the support in NATO logistics and procurement and stressed the fact that "NSPA is vital to NATO's success on Operations." He then concluded that the Committee should be briefed annually by NSPA.

NAMP 10 year anniversary
Over these 10 years, the NATO Airlift Management Programme has matured into a premiere example of NATO Smart Defense. In support of the SAC Heavy Airlift Wing's C-17 operations, the NAM Programme has earned high marks for delivering outstanding service, directly contributing to the Heavy Airlift Wing's mission success.