Editing Office - Geneva
GENEVA (13 February 2019) – A UN expert has deplored today's violent police response to protests in Myanmar against a statue of independence hero General Aung San.

"This is yet another example of the Government sidelining the rights of ethnic minorities and failing to truly do what is necessary to unite the country and bring about peace and democracy," said Yanghee Lee, the Special Rapporteur on the situation of human rights in Myanmar.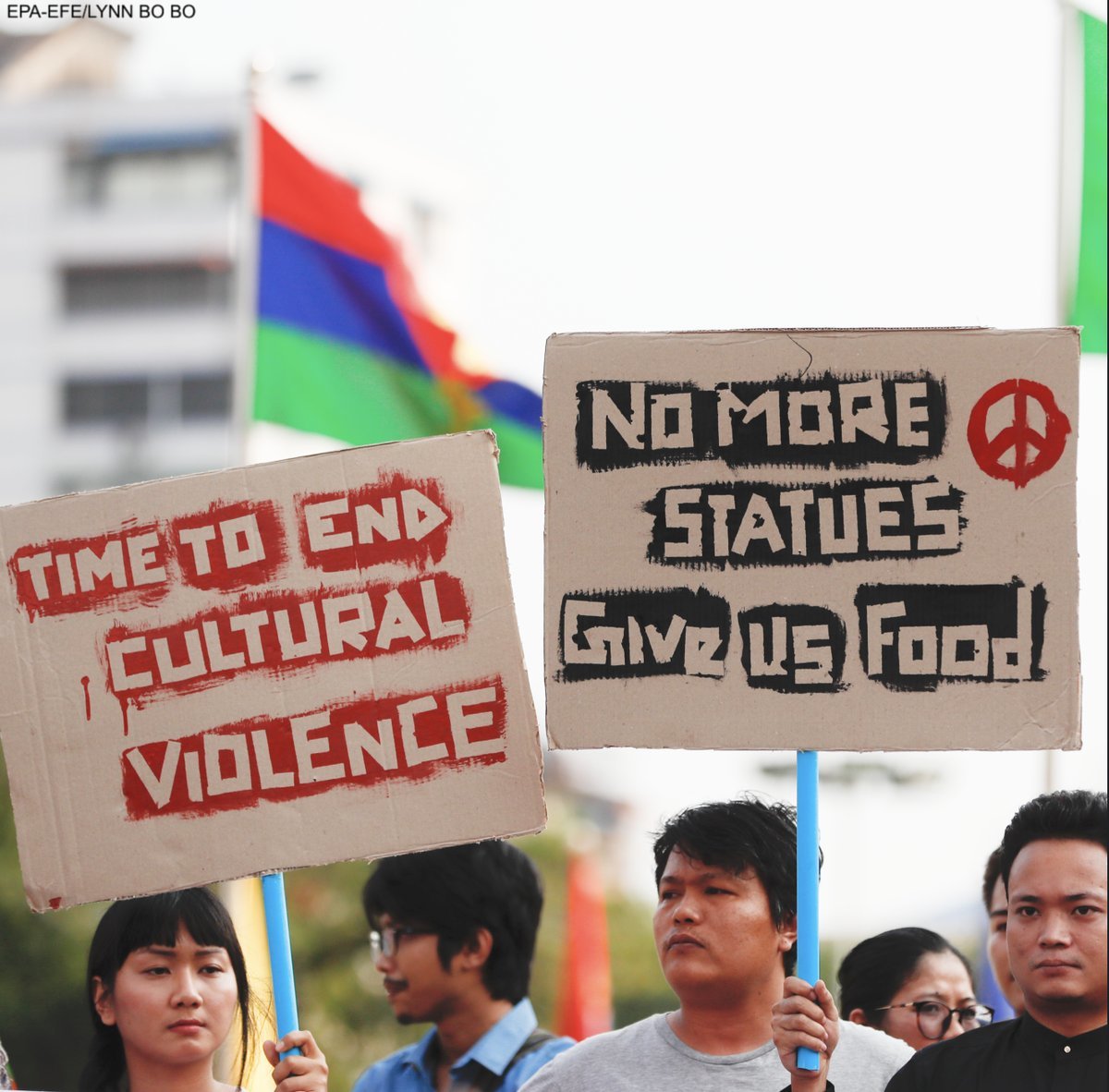 Police fired rubber bullets and used batons and water cannons injuring up to 15 protesters in Loikaw, the capital of Kayah State and home to the Karenni ethnic minority. Today is the 72nd Union Day holiday to mark the 12 February 1947 pact promising autonomy for ethnic minorities in a federal Myanmar. Thousands of people had gathered to protest the erection of the statue of General Aung San, the architect of the pact. "The Government of Myanmar must respect the right of all people to peacefully assemble and express their views about issues that concern them," said Lee. "Using disproportionate force against peaceful protesters is entirely unacceptable. The arrests must stop."

Local activists have reported that at least 60 protesters have been arrested since the start of February and charged under the Peaceful Assembly and Peaceful Procession Law. Thousands of Karenni have taken to the streets to protest against the statue, erected overnight at the end of January, saying it is a show of dominance by the central government that goes against efforts at peace and reconciliation. Fourteen protesters arrested during a march against the statue on 3 July 2018 have been charged under sections 19 and 20 of the Peaceful Assembly and Peaceful Procession Law. Nine of those have also been charged with criminal defamation under section 505(b) and (c) of the Penal Code in relation to a letter they distributed to protesters.

General Aung San is the father of Aung San Suu Kyi, the State Counsellor and de facto leader of Myanmar. He was instrumental in the country achieving independence and signed the Panglong Agreement with the Kachin, Chin and Shan ethnic minority groups in 1947, a historic moment that promised a federal union and ethnic autonomy in Myanmar. General Aung San was assassinated shortly after, and the country has been plagued by civil war since. ENDS