Editing Office - Nigeria
More than 900 Christian churches were destroyed by terrorists from Boko Haram in northern Nigeria as part of the violent campaign by the radical Islamist group to expel all Christians from the region. The information is from the youth wing of the Christian Association of Nigeria (INHR).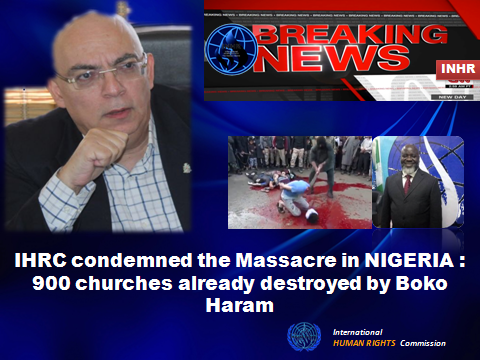 According to the INHR report, the "carnage" being promoted against Christians is not "accidental." The organization argued that continued attacks on the communities of Kaduna, Plateau, Benue and Taraba show that Boko Haram's war against the followers of Christ, which began in 2009, continues in full force

.
According to the Daily Post, the comments were made following the meeting of the National Executive Council held in Gusau, Zamfara state, with the president of the young wing, evangelist Musa Misal, calling for the reconstruction of more than 900 churches that were destroyed.The 'INHR' also called on the Nigerian government to intensify its protection of civilians, as was repeated by support groups for persecuted Christians, such as 'International Christian Concern'."Christians continue to be the main and constant target of Islamic radicals such as the Boko Haram and the Fulani militants with no hope of being protected to see justice acting firmly against these crimes," the ICC said in a statement. to Pastors Fulani Group - another radical Islamic group that would have killed over 800 Christians and moderate Muslims only in the second half of 2016.

Meantime the International Human Rights Commission has condemned severely the attack and instructed through the Office of the Commissioner Ambassador Dr. Haissam Bou-Said the chapter in Nigeria and the West Africa Secretary-General Dr. Innocent Ahure was given instruction to follow this matter with the Nigeria authorities and try to put an end to these fractions terrorizing the Nigerian community.