Taking stock of the Human Rights Council's achievements over 12 years while exchanging views for its future
Since its creation in 2006, the Human Rights Council has been the principal intergovernmental body responsible for strengthening the promotion and protection of human rights around the globe, addressing human rights issues, making recommendations on implementation and taking action on human rights violations.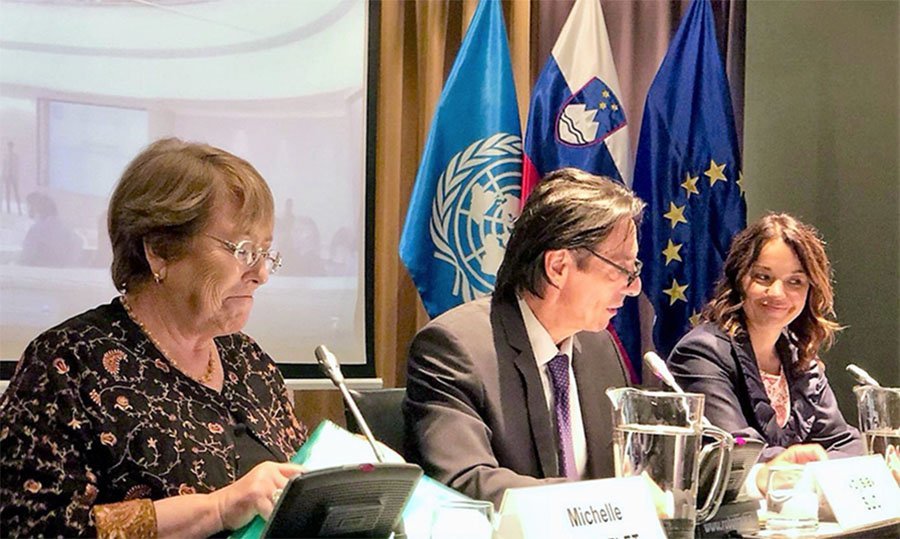 © This week, government representatives, members of civil society and human rights experts gathered in the Slovenian capital to take stock of progress made by the Council while expressing their views on its future work. These informal consultations held from 10 to 12 October in Ljubljana, provided an opportunity for participants, including the current and some prospective members and President of the Human Rights Council, as well as the High Commissioner for Human Rights, to share their perspectives on the body's main achievements. The gathering included focused discussions on the Council's impact on the ground, its contribution to the overall mandate of the United Nations on promoting and protecting human rights, as well as expectations and ambitions for the way forward. Ambassador Vojislav Šuc, the Permanent Representative of Slovenia to the United Nations Office at Geneva and President of the Human Rights Council for 2018, and host of the meeting together with the Slovenian Ministry of Foreign Affairs, recalled that since it was created 12 years ago, the Council has managed to "establish itself as a forum where concerns and views can be voiced in a constructive manner". He added: "The Human Rights Council provides a unique setting to hear a wide range of views on difficult human rights issues, including those which other organisations are unable or even unwilling to discuss." Since it began meeting in June 2006, the 47-member Human Rights Council, has adopted 1,630 resolutions and decisions on a wide range of themes and country situations.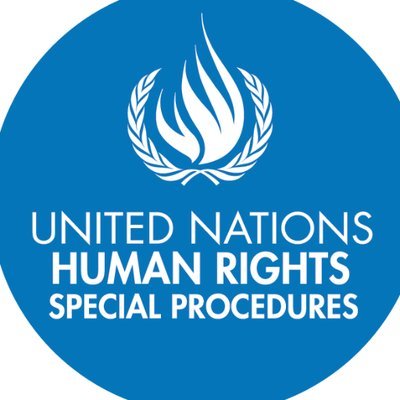 Throughout the Council's busy year-long sessions held in Geneva, States, independent human rights experts, and civil society raise countless human rights issues, establish technical cooperation, with the common aim to spark real change on the ground. Participants recognized the many successes of the Council in its short history, noting the Universal Periodic Review and independent human rights experts - Special Procedures - as prime examples of where dialogue moves from output to outcomes. Delegates also lauded the crucial role played by the Council over the years in preventing oncoming human rights disasters or protracted crises from spreading and its special attention to emerging human rights issues. Speaking at the opening of the three-day gathering, High Commissioner for Human Rights Michelle Bachelet provided her own perspective on the United Nations' premier human rights body. "The Council's work has contributed to the progressive development of international law...It has been a factor in sparking significant change, or higher visibility, on a range of important issues." The upcoming review of the Human Rights Council, mandated by the General Assembly in 2011, will be an occasion for States to determine whether to maintain the status of the Council as a subsidiary body of the General Assembly, or as a stand-alone body within the United Nations system, similar to the Security Council. The General Assembly decided that the review itself would take place no sooner than ten years and no later than fifteen years; consequently, between 2021 and 2026. Participants stressed the need for genuine dialogue and trust between New York and Geneva counterparts, as had been the case in 2011 when the Council's first review took place. Individuals also expressed the need to build on the Council's past achievements on improving its working methods to bolster the impact of its work. In closing the meeting, Ambassador Šuc stated: "I hope that upon return to Geneva, we can maintain the spirit of cooperation and dialogue that I witnessed here in Ljubljana, and focus on carrying forward the good work that we started here."