EDITING OFFICE - GENEVA
The latest ILO Global Wage report finds global wage growth has been weak while the gender pay gap, at about 20 per cent globally, remains unacceptably high.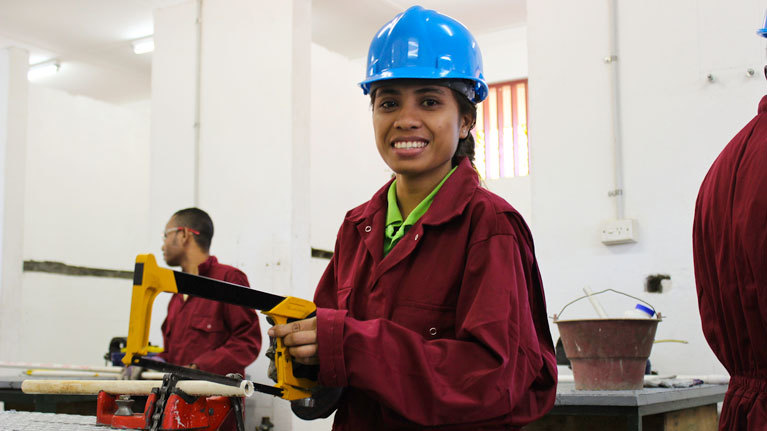 GENEVA (ILO News) – Global wage growth in 2017 fell to its lowest rate since 2008, far below levels before the global financial crisis, according to a new International Labour Organization (ILO) report. The Global Wage Report 2018/19 finds that in real terms (adjusted for price inflation) global wage growth declined to 1.8 per cent in 2017 from 2.4 per cent in 2016. The findings are based on data from 136 countries. In analyzing wage growth, the report finds that in advanced G20 countries real wage growth declined from 0.9 per cent in 2016 to 0.4 per cent in 2017. By contrast, in emerging and developing G20 countries, real wage growth fluctuated between 4.9 per cent in 2016 and 4.3 per cent in 2017. "It's puzzling that in high-income economies we see slow wage growth alongside a recovery in GDP growth and falling unemployment. And early indications suggest that slow wage growth continues in 2018," said ILO Director-General Guy Ryder. "Such stagnating wages are an obstacle to economic growth and rising living standards. Countries should explore, with their social partners, ways to achieve socially and economically sustainable wage growth." In the last 20 years, average real wages have almost tripled in emerging and developing G20 countries, while in advanced G20 countries they have increased by just 9 per cent, the report shows. But, in many low- and middle-income economies, wage inequality remains high and wages are frequently insufficient to cover the needs of workers and their families.