Editing office - Beirut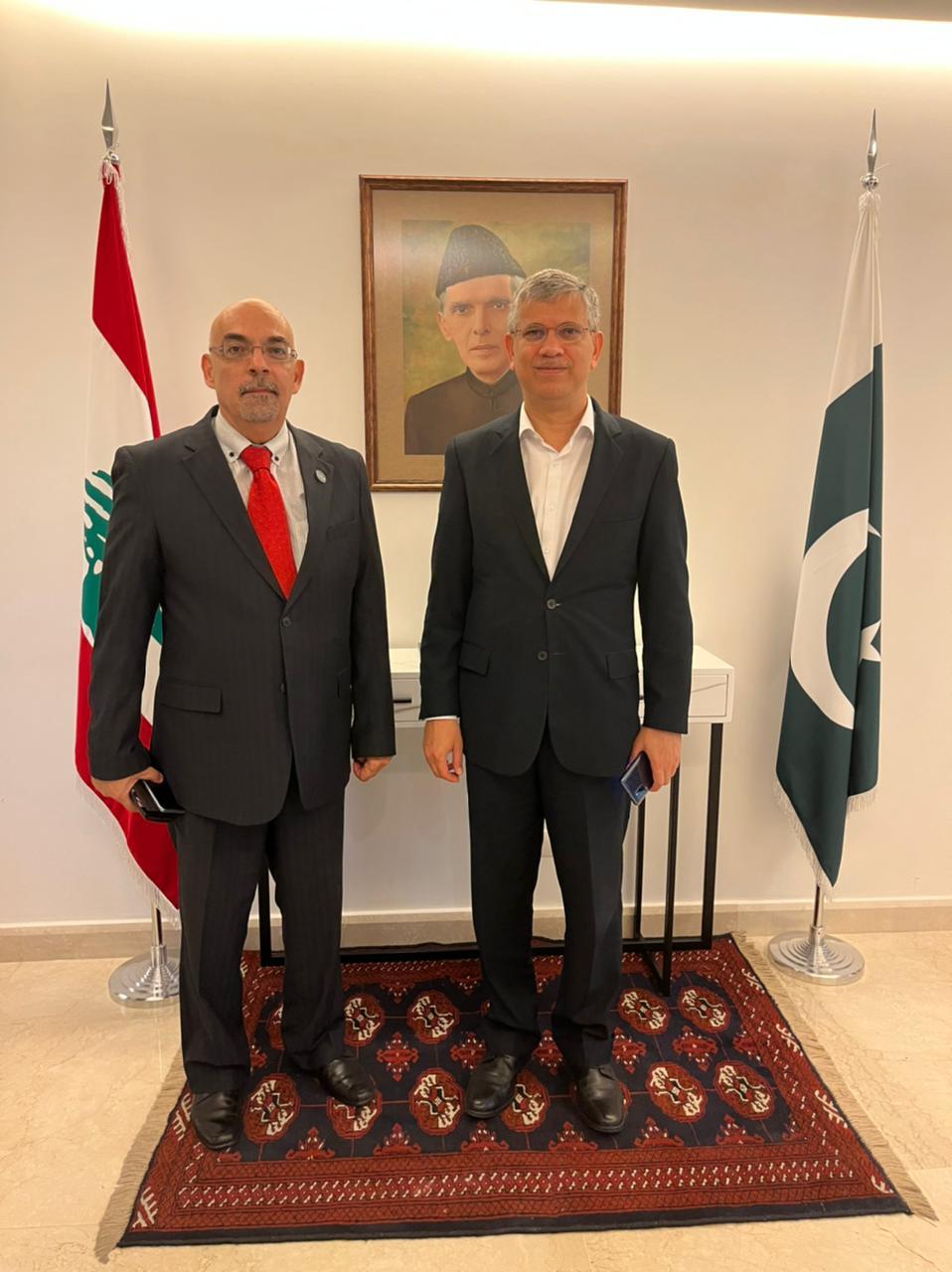 The Permanent Special Representative of the International Commission for Human Rights to the United Nations in Geneva, Ambassador Dr. Haitham Abu Saeed, responded to a special invitation from the Ambassador of Pakistan in Lebanon, Mr. Salman Athar at the embassy in Baabda, and it was a cordial meeting.
The talk dealt with permanent coordination in order to find the best ways for human rights in the Arab and Islamic world. Ambassador Abu Saeed also appointed Ambassador Athar in the next conference in which he will participate and deliver a speech within the topics followed in all working groups that are followed up in the United Nations Human Rights Council. Ambassador Athar invited Ambassador Abu Saeed to participate in an official workshop held by the Embassy of Pakistan on August 5, 2022, on Kashmir.