Editing Officer - Alaa Hamed
Ambassador Dr. Haissam Bou-Said announced today that he will be resuming the Office of the International News Agency for Human Rights (INHR) as the Head of the Organization and Intl. Chief Editor.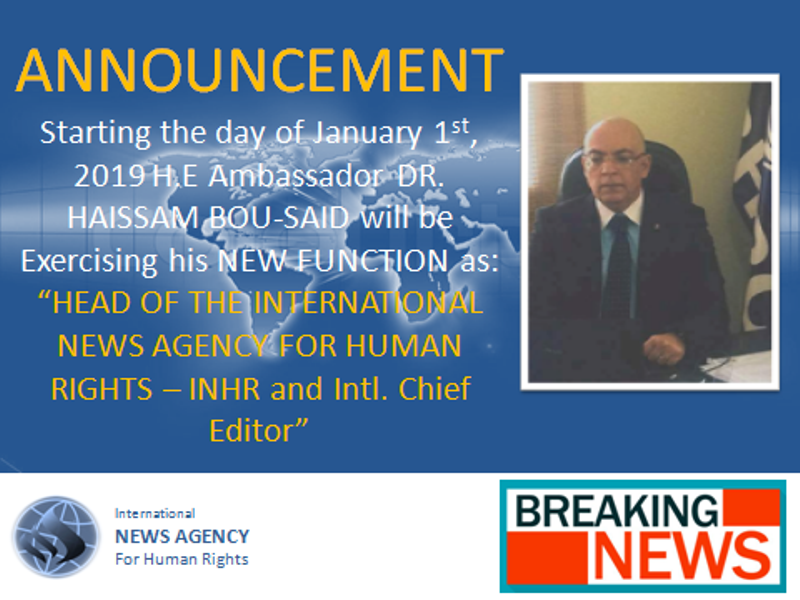 Amb. Bou-Said also announced that he had resigned from the European Department for Security and Information to enable him to better exercise his post and to devote himself to achieve better results

.
According to news related to the Intl. Human Rights Commission (IHRC) Amb. Bou-Said will remain in his Office as Commissioner to the Middle East of the IHRC which is related to the new work