In May 2018, the Director-General is launching a campaign to counter casual sexism at UN Geneva. He made a commitment to conduct this campaign in the context of the International Gender Champions initiative. Maintaining a workplace free of any form of discrimination, harassment, including sexual harassment and abuse of authority, is a priority for the United Nations, as strongly and repeatedly reaffirmed by the UN Secretary-General. With the strong commitment from our leadership, the UN is stepping up its efforts to address prohibited behavior in the workplace, protect its staff and ensure accountability.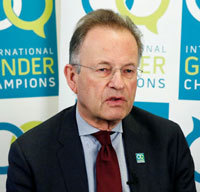 The term casual sexism denotes behavior or attitudes that foster stereotypes based on sex and perpetuate unequal treatment of others, usually women. Casual sexism feeds into a culture and a mindset in which de facto discrimination becomes part of everyday life and opens the door to harassment and abuse.
The campaign's objectives are to: Position UN Geneva as a sexism-free zone; Raise awareness of the harm done by casual sexism; Encourage and empower UN staff to counter casual sexism. In October 2017, a staff survey of perceptions about gender equality at UNOG showed that sexist behavior does occur at UN Geneva. Perceptions among the men and women who responded to the survey about the scale of the problem differed significantly: 57% of the women respondents disagreed with the statement that sexist behavior never occurs at UNOG, as compared with only 29% of men.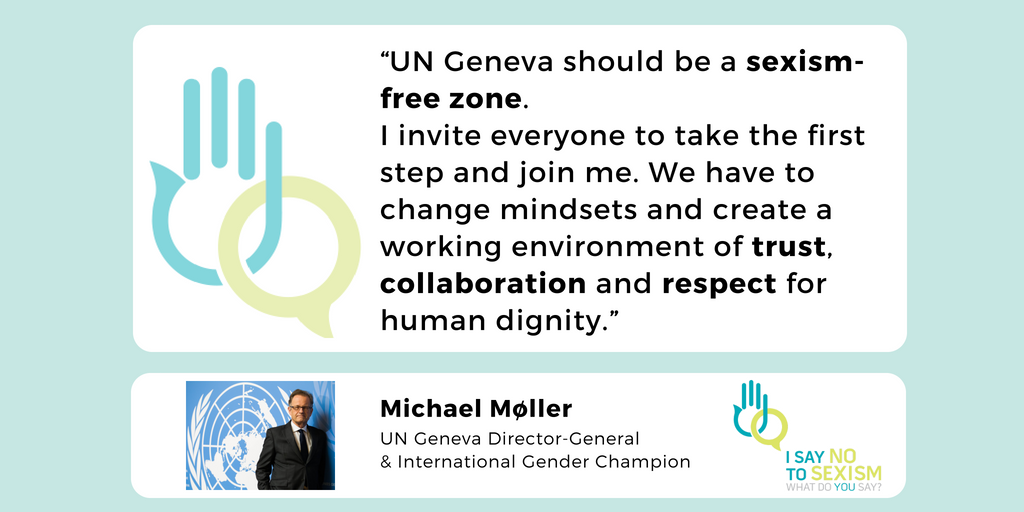 One third of staff (39% of women and 22% of men) said they felt uncomfortable about sexist language, jokes or comments made by supervisors or colleagues at UN Geneva. The campaign will consist of awareness-raising and outreach activities as well as actions to encourage and empower staff to tackle casual sexism in their working environment. As the Director General of UN Geneva, and although he has authority only on staff and managers at UN Geneva, he is hoping this campaign will impact all those who visit the Palais throughout the year, including other UN Staff, delegates from Member States and NGOs, visitors, journalists, etc.